Torpedo Cocktail Keg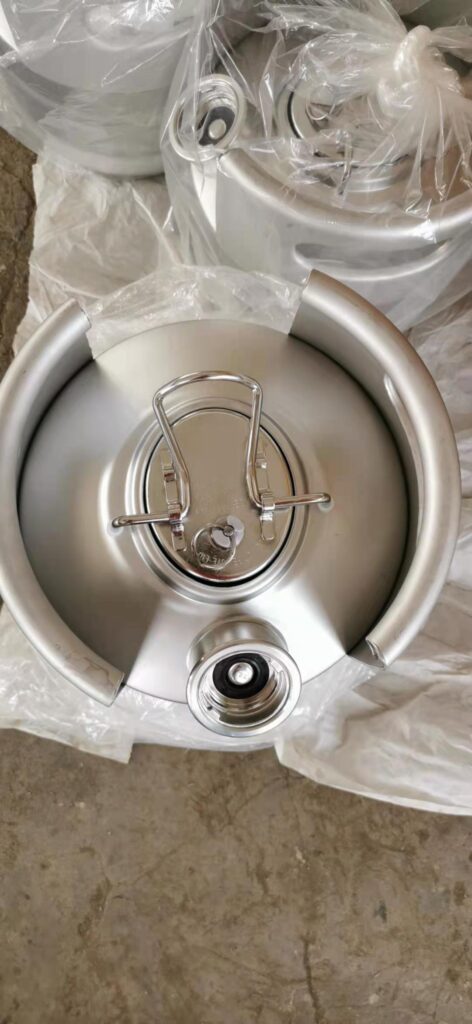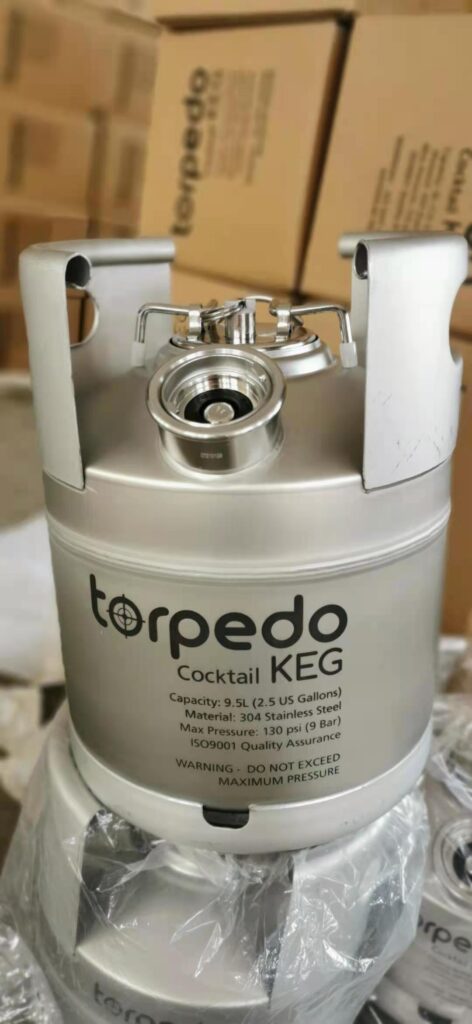 These cocktail kegs help to sell cocktails, spirits, craft beer, mixed drinks, etc. on tap into bars, restaurants, hotels, etc. There is a standard corny keg lid which is easy to remove at the center of the keg top, there is a  valve which can fit A type or D type  or S type… spear at the side of  keg top. A spear is included with a keg, customers need to purchase keg coupler separately.
Torpedo cocktail keg is an ideal vessel for mix, stock and dispensing commercial draft cocktails. There are 4 advantages:
1. Cocktails can be pre-mixed at any time, this saves much labor and time at busy moment.
2. The valve (includes a spear ) fits any type keg coupler such as A or D or S, this is convenient to dispense commercial draft cocktails like draft beer.
3. Fully carbonated cocktails into a keg let customers enjoy bubbles for a longer time.
4. Torpedo cocktail keg is also a very good line cleaning  keg to clean draft beverage lines.
ISO9001 quality assurance
Made of No.304 stainless steel
Lightweight with roll-edge handle so that carry easily and comfortably
All are stackable before keg coupler is attached on
6L (1.6gallon), 9.5L (2.5gallon), and 13L (3.5gallon) are available